13.45 The Hastrman
Spanning centuries, myths, and legends The Hastrman tells the tale of a strange nobleman returning after years abroad to a small Bohemian village in the beginning of 19th century. The nobleman feels closer to animals despite looking like a human. He is a Hastrman - a water spirit. Water is his element. He loves it, understands it and communicates with it. He needs water not only to sustain his life, but also to gain superhuman strength and dexerity. In this romantic, fantastical, yet ironic story, love brings Hastrman unexpected happiness with an agonizing dilemma: whether to remain a wild…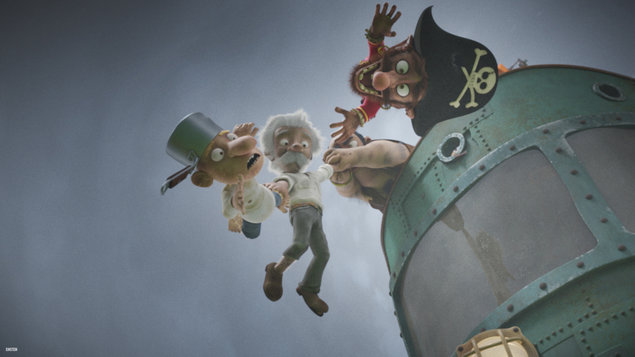 14.00 The Giant Pear
Life in Solby is nice and peaceful until one day Mitcho and Sebastian find a message in a bottle by the harbour. The bottle is from the missing mayor of Solby with a message that he is on a mysterious island and has made a great discovery. Now they must embark on a perilous journey to help save the mayor and bring him home, and in the process they uncover something that will bring great pleasure to the city of Solby - a giant pear.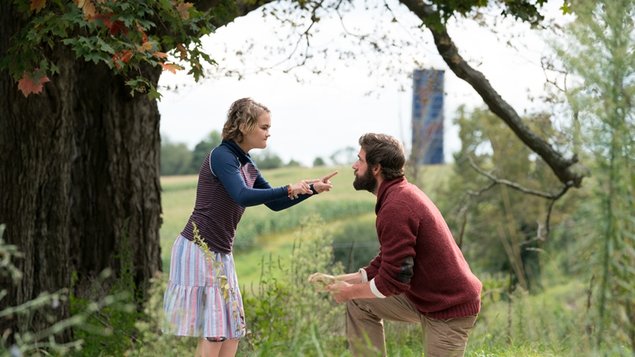 16.00 Tiché místo
In the modern horror thriller A QUIET PLACE, a family of four must navigate their lives in silence after mysterious creatures that hunt by sound threaten their survival. If they hear you, they hunt you.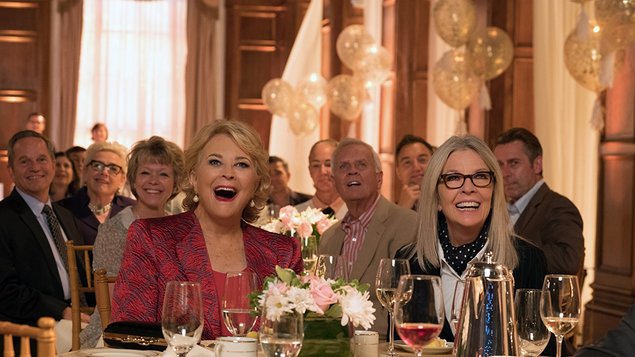 16.30 Book Club
Diane (Diane Keaton) is recently widowed after 40 years of marriage. Vivian (Jane Fonda) enjoys her men with no strings attached. Sharon (Candice Bergen) is still working through a decades-old divorce. Carol's (Mary Steenburgen) marriage is in a slump after 35 years. Four lifelong friends' lives are turned upside down to hilarious ends when their book club tackles the infamous Fifty Shades of Grey. From discovering new romance to rekindling old flames, they inspire each other to make their next chapter the best chapter.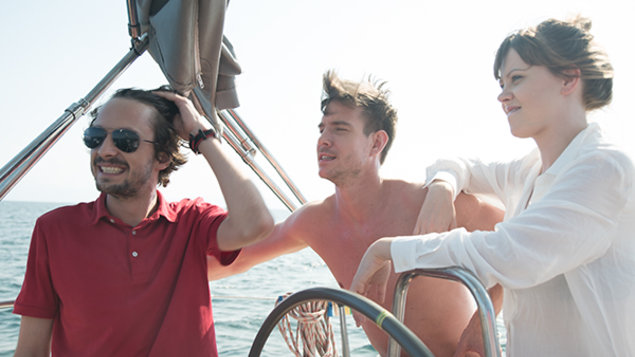 18.00 Do větru
Příběh tří mladých lidí odehrávající se během letní plavby kolem řeckých ostrovů. Nespoutaní sourozenci Matyáš (Matyáš Řezníček) a Natálie (Jenovéfa Boková) se plaví jako posádka plachetnice, na jejíž palubu přistoupí syn majitele lodi, dokumentarista Honza (Vladimír Polívka). Postupné sbližování Natálie s Honzou naruší dokonalé soužití sourozenců a na povrch začínají vyplouvat skutečnosti, které ukáží jejich bezstarostnou jízdu v docela jiném světle. Neobvyklý milostný trojúhelník odehrávající se v atraktivním jachtařském prostředí přibližuje prostřednictvím hlavních hrdinů touhy a obavy…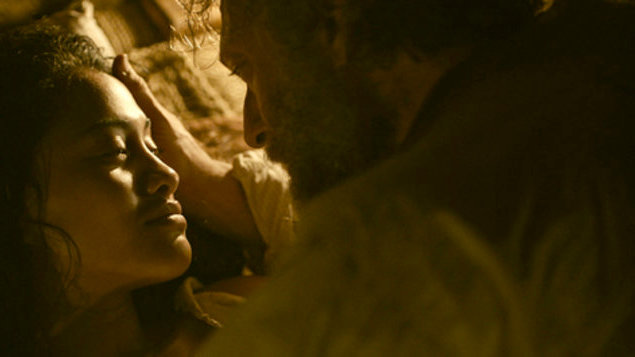 18.30 Gauguin - Voyage de Tahiti
1891. Gauguin has exiled himself to Tahiti. He wants to rediscover his painting, as a free, wild man, far from the moral, political, and aesthetic codes of civilized Europe. He goes ever deeping into the jungle, coping with solitude, poverty, and sickness. Here he'll encounter Tehura, who will become his wife, and the subject of his greatest paintings.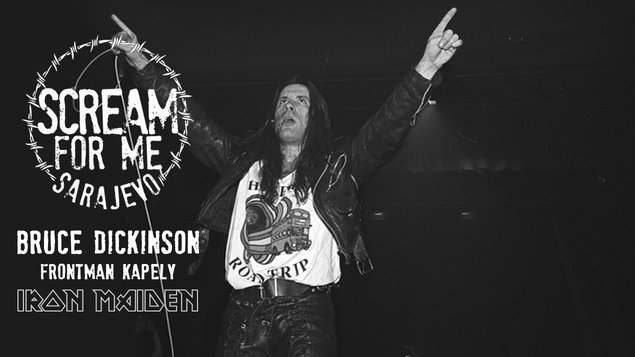 20.00 Scream for Me Sarajevo
In 1994 Sarajevo was a city under siege. Mortars and rocket propelled grenades rained onto the city, killing indiscriminately, ever day. Amongst the madness, two United Nations personnel: a British military officer and another Brit working for the UN Fire Department, decided it would be fun to persuade a global rock star, Bruce Dickinson of Iron Maiden, to come and play a gig to the population. Scream for Me Sarajevo brings that story, in all its madness, to the big screen. A story of musicians who risked their lives to play a gig to people who risked their lives to live them.
20.30 The Hastrman
Spanning centuries, myths, and legends The Hastrman tells the tale of a strange nobleman returning after years abroad to a small Bohemian village in the beginning of 19th century. The nobleman feels closer to animals despite looking like a human. He is a Hastrman - a water spirit. Water is his element. He loves it, understands it and communicates with it. He needs water not only to sustain his life, but also to gain superhuman strength and dexerity. In this romantic, fantastical, yet ironic story, love brings Hastrman unexpected happiness with an agonizing dilemma: whether to remain a wild…