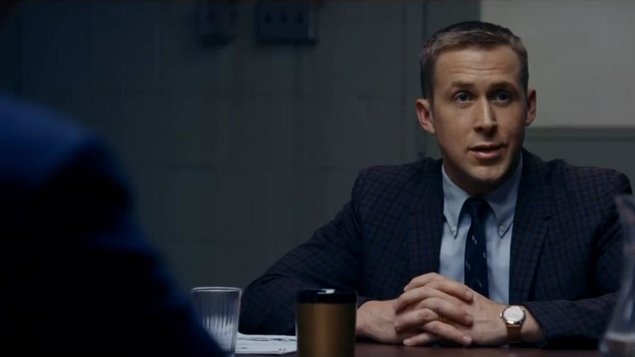 13.30 První člověk
On the heels of their six-time Academy Award (R)-winning smash, La La Land, Oscar (R)-winning director Damien Chazelle and star Ryan Gosling reteam for Universal Pictures' First Man, the riveting story of NASA's mission to land a man on the moon, focusing on Neil Armstrong and the years 1961-1969. A visceral, first-person account, based on the book by James R. Hansen, the movie will explore the sacrifices and the cost on Armstrong and on the nation of one of the most dangerous missions in history.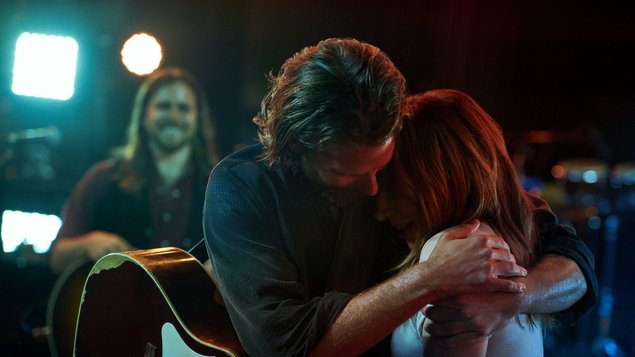 13.45 A Star Is Born
In this new take on the tragic love story, Bradley Cooper plays seasoned musician Jackson Maine, who discovers--and falls in love with--struggling artist Ally (Gaga). She has just about given up on her dream to make it big as a singer... until Jack coaxes her into the spotlight. But even as Ally's career takes off, the personal side of their relationship is breaking down, as Jack fights an ongoing battle with his own internal demons.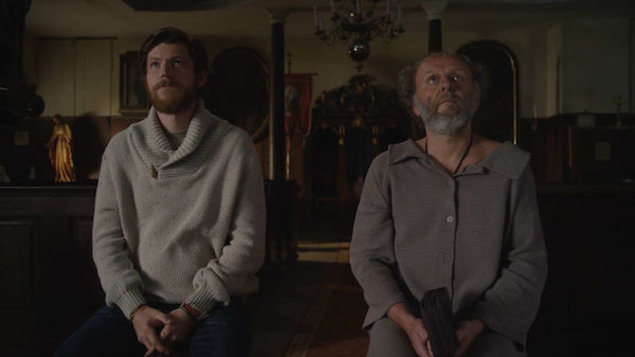 16.00 Úsměvy smutných mužů
Příběhy úspěšných mužů, kteří se přes dno lahve dostali na samotné dno života. Na dno, odkud vede už jen cesta vzhůru. Na válečné stezce s chlastem potkává Josef třeba Honzu, bývalého reprezentanta v triatlonu a účastníka nejtěžšího závodu světa – Ironman. Úředník a geniální matematik Milan zase věří, že je vyslancem z vesmíru. Někoho zradila žena, někdo hrál v německém gay pornu a svůj příběh má i Tomáš, který zašel ve vztahu se svou nevlastní dcerou až příliš daleko. Všichni z různých důvodů pili ve velkém stylu první ligu, někdo sám doma jiný jako tahoun v hospodě. Pod dohledem přísné…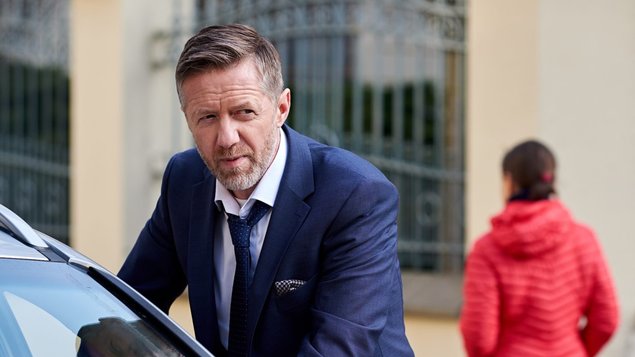 16.15 Po čem muži touží
Charismatický cynik Karel Král (Jiří Langmajer), trochu šovinista a sarkastický sympaťák, na kterého ženy letí, je šéfredaktorem časopisu Playboy. Jednoho dne k jeho nezávazný způsob života utrží hned několik ran. Dostane výpověď kvůli průšvihům a poklesu prodejnosti časopisu, bývalá manželka a dcera ho opět naštvou, neznámá žena mu nabourá auto a na jeho místo je dosazena pohledná mladá šéfredaktorka Leona (Táňa Pauhofová). Karel vyřeší problémy po chlapsku – společně s nejlepším kamarádem Čestmírem (Matěj Hádek) se opije a v dobrodružné noci si přeje, aby se stal ženou, protože "ženský to…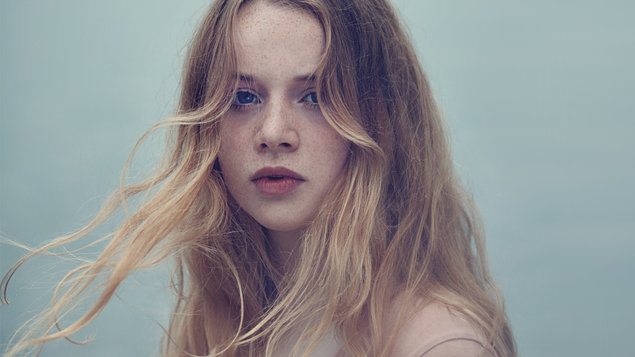 18.00 Blue My Mind
Just before the summer vacation 15-year-old Mia and her parents move to the suburbs of Zürich. She has long felt estranged from her parents, and when she asks whether she might be adopted her mother becomes offended – but doesn't reply. While Mia plunges into a wild teenager existence in an attempt to cope with it all, her body begins to change oddly. First hardly noticeably, but then with a force that threatens to drive her out of her mind. In her despair she attempts to numb herself with sex and drugs, hoping to halt the tidal wave that is overwhelming her. But nature is more powerful.…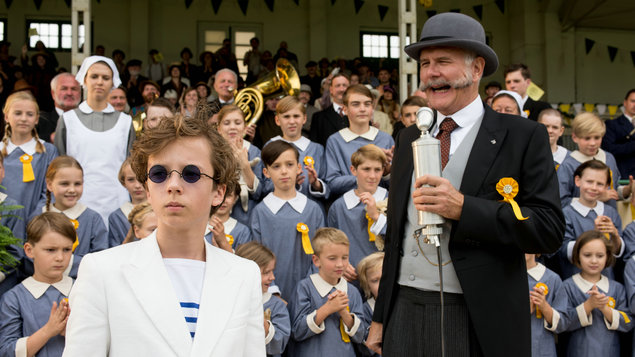 18.15 The Legend of Timm Thaler or The Boy Who Sold His Laughter
Timm Thaler is poor, but he laughs a lot, and often. His laughter is so charming and contagious that the diabolical Baron Lefuet wants, at all costs, to have it for himself. And so the world's richest man makes the boy a dubious offer: if Timm agrees to sell him his laugh, he'll win every bet he ever makes in the future. After hesitating at first, Timm signs the contract. But though he can now seemingly fulfill his every wish, without his laugh, he is a different person. Of all of Timm's friends, only Ida and the hotel bar keeper Kreschimir continue to stick with him. Together they hope to…
19.00 Peter Bjorn and John
The Swedish trio Peter Bjorn and John, who became famous for their single _Young Folks_, will bring their latest album _Breakin 'Point_ from 2016 to Prague. They will play on October 19 at the Lucerna Music Bar.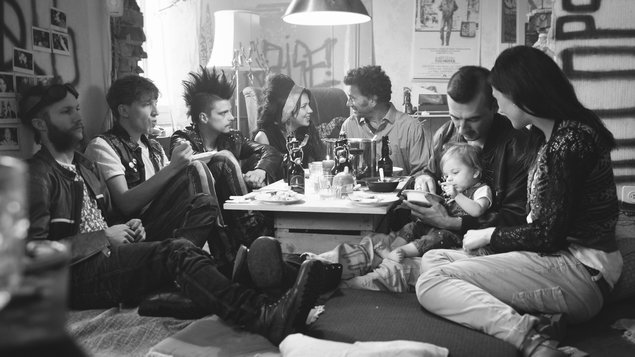 20.15 Let The Old Folks Die
Although Kevin is young and has everything he wants, he becomes increasingly sick of his cosy lifestyle vegetating between social media apps and the fitness studio. When he discovers that his father was part of the 80s movement, he realises what he has to do: embrace the revolution! Together with his buddy Manuel, Kevin sets up a commune. After throwing their smartphones against the wall in an initiation rite, the group now has to come up with a few slogans – not a particularly simple task when there's nothing to revolt against and they realise that their parents are still the better…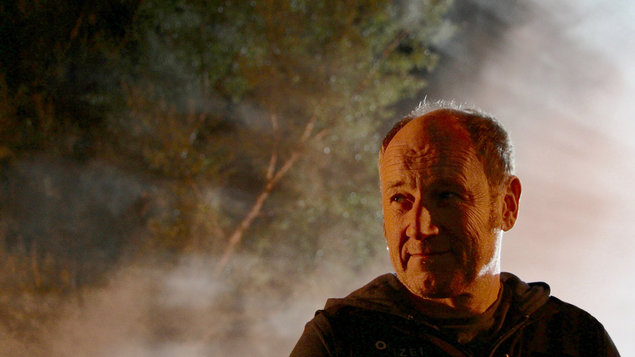 20.30 Cops
Young and eager recruit Chris of the Vienna special police force WEGA shoots a mentally ill man on duty. He is celebrated a hero, but the outside world reacts with criticism. Soon after, traumatic symptoms begin to surface. In a desperate attempt not to be exposed by his tough superior Konstantin, he resorts to excessive violence, in order to hide his trauma and fulfill his dream of becoming an elite cop. Fainting and panic become his companions. On the outside, he wants to continue as a hero. Is this going to work out