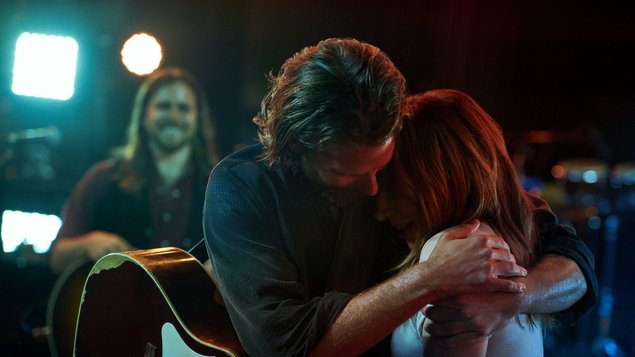 13.30 A Star Is Born
In this new take on the tragic love story, Bradley Cooper plays seasoned musician Jackson Maine, who discovers--and falls in love with--struggling artist Ally (Gaga). She has just about given up on her dream to make it big as a singer... until Jack coaxes her into the spotlight. But even as Ally's career takes off, the personal side of their relationship is breaking down, as Jack fights an ongoing battle with his own internal demons.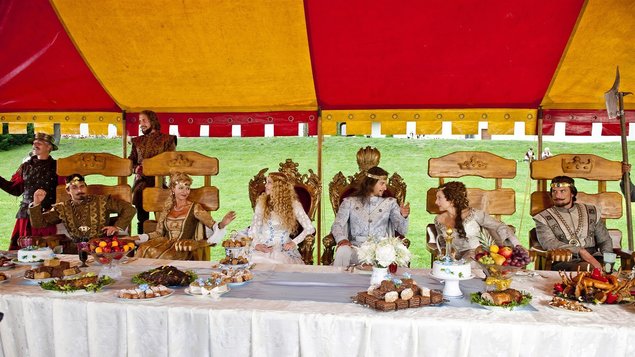 14.00 Když draka bolí hlava
Zbrusu nová výpravná česko-slovenská pohádka s Karlem Gottem, jeho dcerou Charlottou, Miroslavem Šimůnkem, Jánem Koleníkem a Kamilou Magálovou v hlavních rolích. Barborka s Tomíkem tráví prázdniny u babičky a dědy v kovárně pod Dračí skálou, kde ze všech sil pracuje i netradiční pomocník dvouhlavý dráček Čmoudík. Jednou, když se děti chystají přespat v jeskyni společně s dráčkem, objeví na zdi jeskyně starou mapu a Čmoudík, jehož jedna hlava mluví česky a druhá slovensky, začíná vyprávět napínavý příběh o vzniku království Draka, velké lásce princezny Adélky a prince Janka, o letité kletbě a…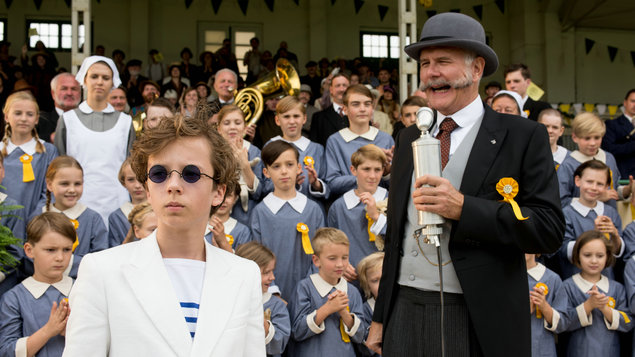 16.00 The Legend of Timm Thaler or The Boy Who Sold His Laughter
Timm Thaler is poor, but he laughs a lot, and often. His laughter is so charming and contagious that the diabolical Baron Lefuet wants, at all costs, to have it for himself. And so the world's richest man makes the boy a dubious offer: if Timm agrees to sell him his laugh, he'll win every bet he ever makes in the future. After hesitating at first, Timm signs the contract. But though he can now seemingly fulfill his every wish, without his laugh, he is a different person. Of all of Timm's friends, only Ida and the hotel bar keeper Kreschimir continue to stick with him. Together they hope to…
16.15 Cry Baby, Cry
For more than one year, the documentary CRY BABY, CRY, accompanied three families and their new born babies. They are each faced with another challange: Caro and Levi have no sleep-wake cycle, Konrad is a so-called cry-baby and Lotta tends to inflict injuries on herself and is quite restless on the whole. Having not jet mastered the ability of speeh the babies and toddlers tell about their births and their difficult starts into their lives in their very own ways. The film accompanies the families in private settings, in their struggles with everyday life but also when they face their…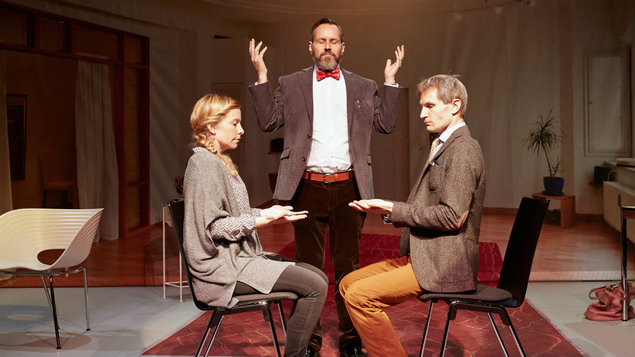 18.00 The Wonder Exercise
For the relationship of Joana and Valentin after 17 years of marriage a couple therapy seems the last salvation. But all attempts of the therapist fail - Joana always knows in advance what her husband wants to say and Valentin punishes her with cold feeling. But not only the couple has problems - even the therapist seems to be in trouble. The ravishing couple therapy comedy is the adaptation of the play and bestseller by successful author Daniel Glattauer ("Good Against the North Wind"). Director Michael Kreihsl stages a 90-minute therapy session in real-time with a great trio of actors - a…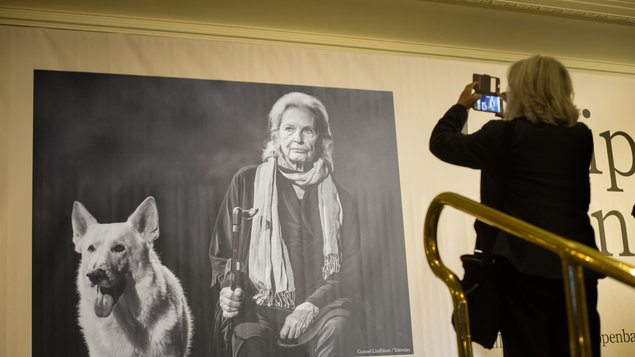 18.15 Searching for Ingmar Bergman
To mark the 100th birthday of Ingmar Bergman, German director Margarethe von Trotta goes in search of the people and places connected to Bergman's work. This film starts on a beach, with the archaic vehemence of THE SEVENTH SEAL, leads us from Paris to Oslo to Liv Ullmann, then to Munich, where Bergman sought and found refuge from the Swedish tax authorities, directed plays at the Residenztheater, and made two films: FROM THE LIFE OF THE MARIONETTES and THE SERPENT'S EGG. It also leads us to Bergman's personal past, to his sons and into the life of a brilliantly driven dictator.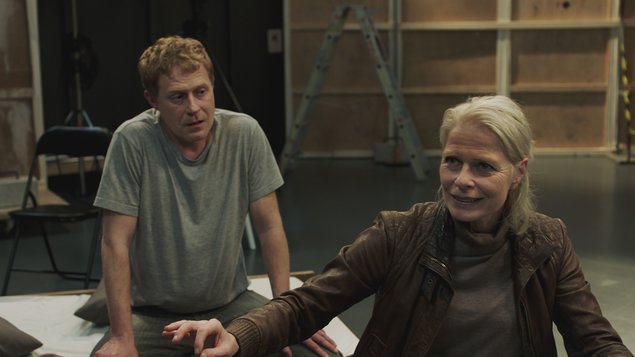 20.15 Casting
One week before shooting starts, the main protagonist has yet to be cast. Vera is about to make her first TV movie, a remake of Fassbinder's "The Bitter Tears of Petra von Kant", and takes her time looking for her ideal cast. While the producer and the crew become desperate, Gerwin is happy about the extra work. He earns his money as fixed casting partner and exchanges lines with the famous applicants for the role. When the male lead leaves the production, Gerwin senses his chance to get a fresh start as an actor.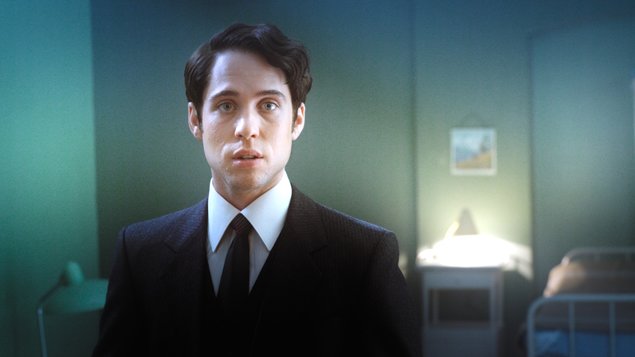 20.30 Erik & Erika
In 1966 Austria is celebrating. Erika Schinegger wins the downhill ski world cup for her country. Her next goal are the Olympics and Erika was hailed as a champion, until a sex test determined that she was a he - the system that has brought Erika into the spotlight now shows his true face: Erika has to leave the national team and one tries to convince her parents with drastic methods of an operation of her daughter. A story based on real life, a tale about nature and the taboo subjects of 1970s society.