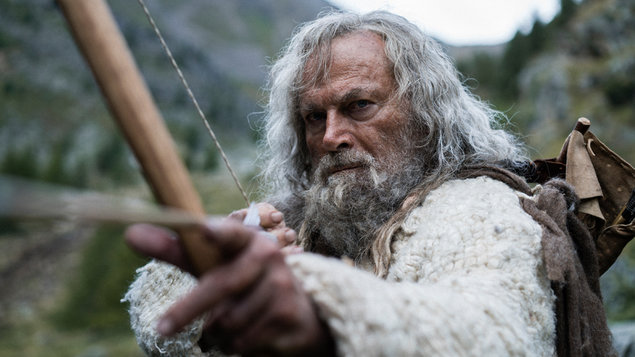 20.30 Iceman
The Ötztal Alps, more than 5300 years ago. A Neolithic clan has settled near a creek. It is their leader Kelab's responsibility to be the keeper of the group's holy shrine Tineka. While Kelab is hunting, the settlement is attacked. The members of the tribe are brutally murdered, amongst them Kelab's wife and son, only one newborn survives - and Tineka is gone. Blinded by pain and fury, Kelab is out for one thing alone - vengeance. The pursuit of the murderers is shaping up to be quite an odyssey for Kelab. He fights for the infant's survival and against the forces of nature. And a fatal error…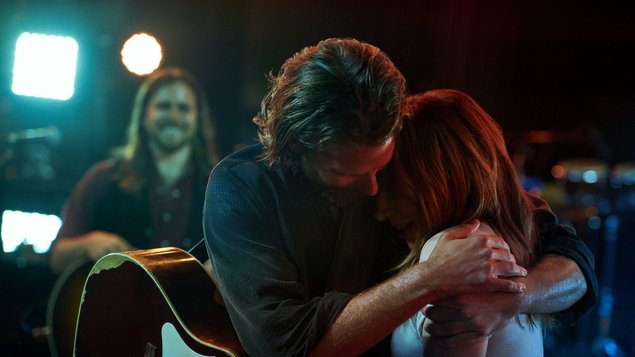 13.30 A Star Is Born
In this new take on the tragic love story, Bradley Cooper plays seasoned musician Jackson Maine, who discovers--and falls in love with--struggling artist Ally (Gaga). She has just about given up on her dream to make it big as a singer... until Jack coaxes her into the spotlight. But even as Ally's career takes off, the personal side of their relationship is breaking down, as Jack fights an ongoing battle with his own internal demons.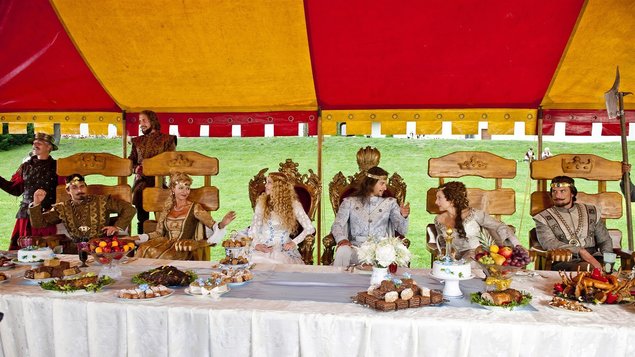 14.00 Když draka bolí hlava
Zbrusu nová výpravná česko-slovenská pohádka s Karlem Gottem, jeho dcerou Charlottou, Miroslavem Šimůnkem, Jánem Koleníkem a Kamilou Magálovou v hlavních rolích. Barborka s Tomíkem tráví prázdniny u babičky a dědy v kovárně pod Dračí skálou, kde ze všech sil pracuje i netradiční pomocník dvouhlavý dráček Čmoudík. Jednou, když se děti chystají přespat v jeskyni společně s dráčkem, objeví na zdi jeskyně starou mapu a Čmoudík, jehož jedna hlava mluví česky a druhá slovensky, začíná vyprávět napínavý příběh o vzniku království Draka, velké lásce princezny Adélky a prince Janka, o letité kletbě a…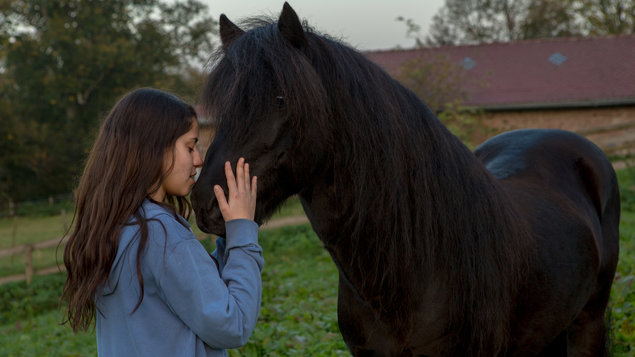 16.00 Hördur: Between the Worlds
Aylin, age 17, finds herself caught between worlds: A world of accepting her mother's death or not. A world of struggling to survive as a Turkish family in Germany or returning home. Most importantly, a world of facing her fears at school to succeed or to remain in violent isolation. She finds answers in the story of Hördur (the horse): an Icelandic pony is never allowed to return once it leaves its homeland. By developing the courage to challenge her status in the world, Aylin develops a bridge to self-discovery, and like Hördur, never looks back.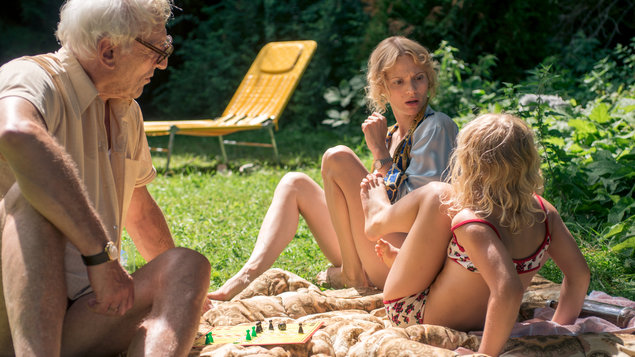 16.15 The Garden
1976, the height of summer. A heat wave. Everybody is sweating. The wasps are even more aggressive than usual. In the midst of it all a German family who are spending the dog days in their communal garden – just as they always do. Yet the passing of their overbearing matriarch Sophie reveals fine cracks in the family's relationships while subtly changing how they interact. While the adults argue about the sale of the property, the children are free to roam the garden and the neighborhood. Suddenly the news of the disappearance of a little girl disrupts the placid summer idyll…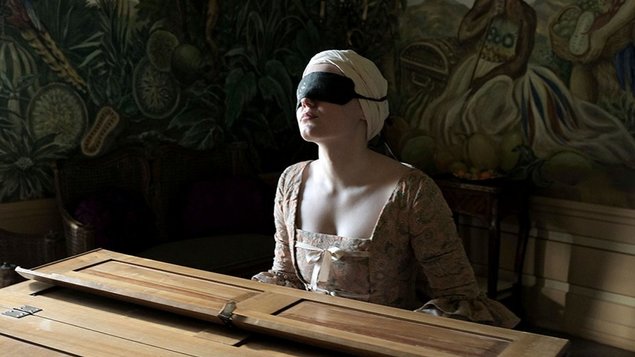 18.00 Mademoiselle Paradis
18th century Vienna. The true story of Maria Theresia von Paradis, a gifted piano player and close friend of Mozart, who lost her eye-sight as a child. Desperate to cure their talented daughter, the Paradis entrust Maria to Dr. Mesmer, a forward-thinking-physician who gives her the care and attention that she requires. With the doctor's innovative techniques of magnetism, Maria slowly recovers her sight. But this miracle comes at a price as the woman progressively starts to lose her gift for music. Faced with a heavy dilemma, Mademoiselle Paradis will have to choose: an ordinary life in the…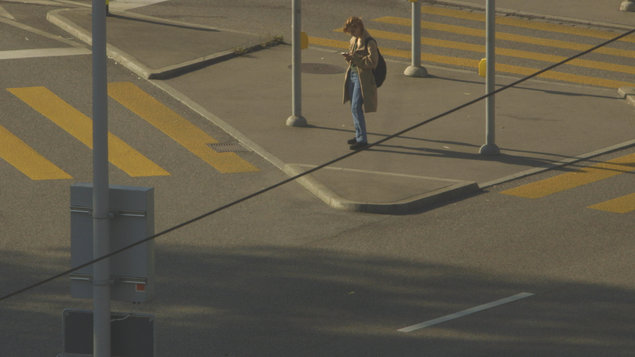 18.15 Those Who Are Fine
Alice works in a call center in the outskirts of Zurich, selling internet subscriptions and insurance deals to strangers on the other end of the line. Using her skills, she calls up elderly strangers and pretends to be their granddaughter in urgent need of money. Meanwhile two detectives are put on the case; a male nurse notices that elderly Mrs Oberli seems to be on the decline. As this trick quickly makes Alice rich, the film observes people and places in Zurich, all mysteriously connected to Alice's business.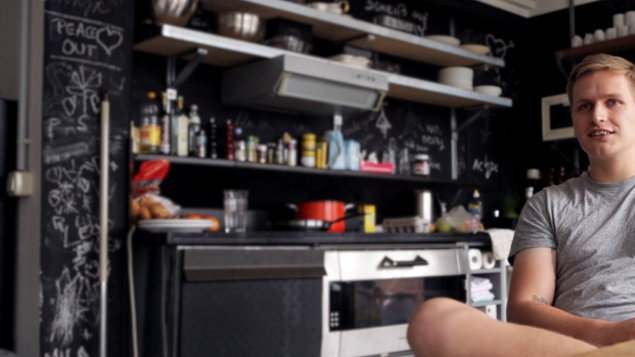 20.15 Wild at Heart
"Wildes Herz" is a film about "Feine Sahne Fischfilet", one of the most successful German punk rock bands, and their lead singer, Jan "Monchi" Gorkow. A young band who are under surveillance by the Federal Office for the Protection of the Constitution, which gives them the right to call themselves the most dangerous band in Mecklenburg-West Pomerania. A film that shows how musicians fight against Nazis and feelings of emptiness and frustration, in a region where home means the beautiful flat countryside. With music that's quite unlike their home: strong, loud, joyous. As this film examines…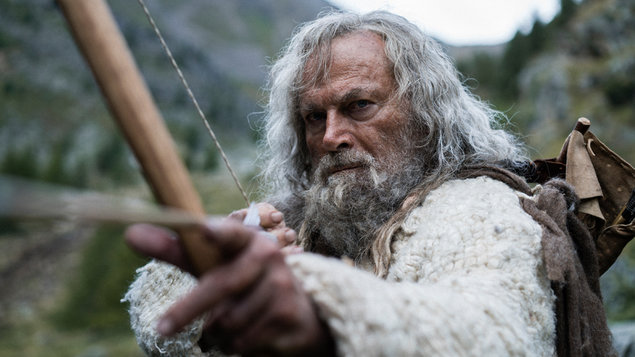 20.30 Iceman
The Ötztal Alps, more than 5300 years ago. A Neolithic clan has settled near a creek. It is their leader Kelab's responsibility to be the keeper of the group's holy shrine Tineka. While Kelab is hunting, the settlement is attacked. The members of the tribe are brutally murdered, amongst them Kelab's wife and son, only one newborn survives - and Tineka is gone. Blinded by pain and fury, Kelab is out for one thing alone - vengeance. The pursuit of the murderers is shaping up to be quite an odyssey for Kelab. He fights for the infant's survival and against the forces of nature. And a fatal error…