20.00 Miro Žbirka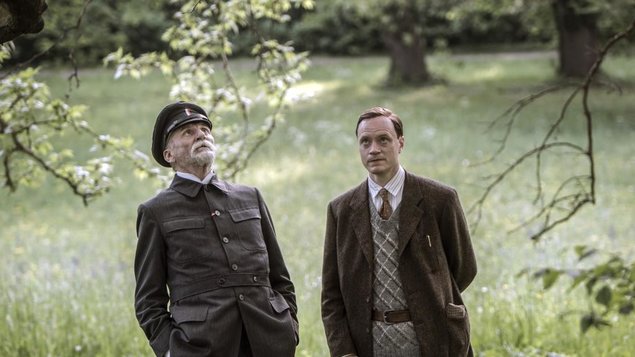 16.15 Hovory s TGM
Martin Huba jako T.G. Masaryk a Jan Budař jako Karel Čapek. Je podzim roku 1928 a ti dva se setkávají v zahradě zámku v Topolčiankách. Čapek chce Masarykovi nabídnout část honoráře za knihu jejich rozhovorů, která vznikala celý předchozí rok a právě má vyjít jako příspěvek k oslavám 10. výročí mladé Československé republiky. Prezident ale není v dobrém rozmaru, jeho dcera mu totiž brání knihu vydat. Toto setkání nebude snadné. Čapek sice spěchá, celou situaci nemůže ale nechat bez odezvy a nechává se zatáhnout do vzrušené debaty. Debaty o dcerách, o světě, o politice i politicích, o Češích, o…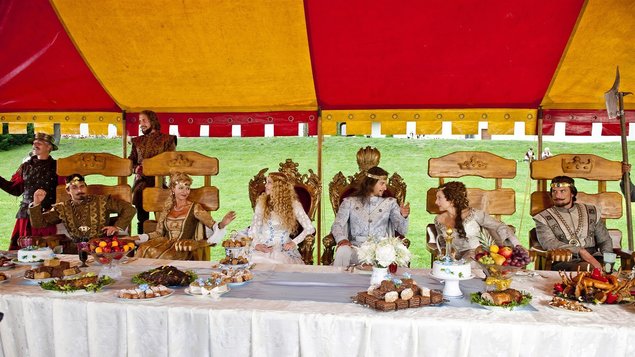 16.30 Když draka bolí hlava
Zbrusu nová výpravná česko-slovenská pohádka s Karlem Gottem, jeho dcerou Charlottou, Miroslavem Šimůnkem, Jánem Koleníkem a Kamilou Magálovou v hlavních rolích. Barborka s Tomíkem tráví prázdniny u babičky a dědy v kovárně pod Dračí skálou, kde ze všech sil pracuje i netradiční pomocník dvouhlavý dráček Čmoudík. Jednou, když se děti chystají přespat v jeskyni společně s dráčkem, objeví na zdi jeskyně starou mapu a Čmoudík, jehož jedna hlava mluví česky a druhá slovensky, začíná vyprávět napínavý příběh o vzniku království Draka, velké lásce princezny Adélky a prince Janka, o letité kletbě a…
18.15 Maria by Callas
From first time director Tom Volf, MARIA BY CALLAS: IN HER OWN WORDS is the definitive doc on the life and work of the Greek-American opera singer. Volf has spent nearly five years working on the film, which features never before seen or heard footage and performances of Callas.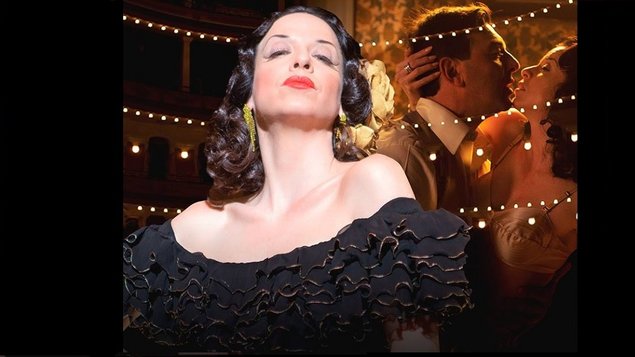 18.30 I Tita, a Life of Tango
An alluring melodrama inspired by the life of actress, singer and dancer Tita Merello, I Tita, a Life of Tango takes this fascinating figure from the golden age of Argentine cinema and gives her the sweeping treatment she deserves. Born Laura Ana Merello, our resourceful, charismatic heroine goes from a childhood of destitution and tragedy to find ardent lovers, opulence and renown in Buenos Aires' cabarets and concert halls and, eventually, the cinema, where she would enjoy a long and diverse career, leaving her indelible mark on such films as Morir en su ley, Los isleros and The Bastard. …
20.00 Miro Žbirka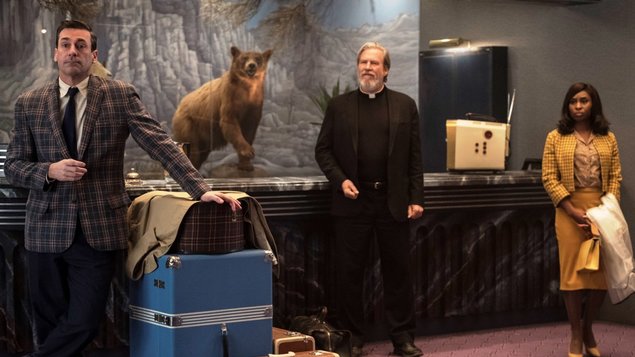 20.30 Bad Times at the El Royale
Seven strangers, each with a secret to bury, meet at Lake Tahoe's El Royale, a rundown hotel with a dark past. Over the course of one fateful night, everyone will have a last shot at redemption... before everything goes to hell. Jeff Bridges, Chris Hemsworth, Jon Hamm, Dakota Johnson and Cynthia Erivo lead an all-star cast in BAD TIMES AT THE EL ROYALE.