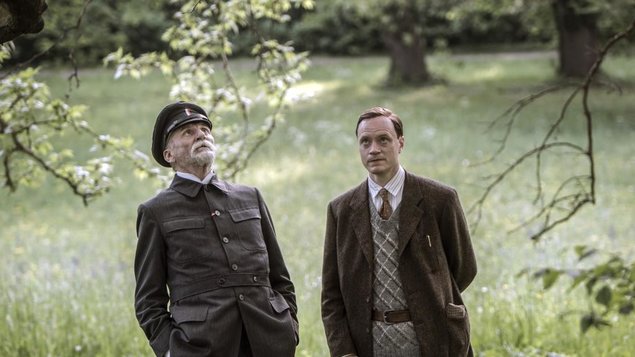 13.30 Hovory s TGM
Martin Huba jako T.G. Masaryk a Jan Budař jako Karel Čapek. Je podzim roku 1928 a ti dva se setkávají v zahradě zámku v Topolčiankách. Čapek chce Masarykovi nabídnout část honoráře za knihu jejich rozhovorů, která vznikala celý předchozí rok a právě má vyjít jako příspěvek k oslavám 10. výročí mladé Československé republiky. Prezident ale není v dobrém rozmaru, jeho dcera mu totiž brání knihu vydat. Toto setkání nebude snadné. Čapek sice spěchá, celou situaci nemůže ale nechat bez odezvy a nechává se zatáhnout do vzrušené debaty. Debaty o dcerách, o světě, o politice i politicích, o Češích, o…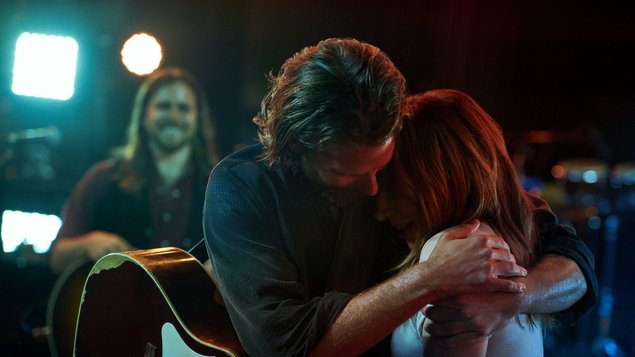 13.45 A Star Is Born
In this new take on the tragic love story, Bradley Cooper plays seasoned musician Jackson Maine, who discovers--and falls in love with--struggling artist Ally (Gaga). She has just about given up on her dream to make it big as a singer... until Jack coaxes her into the spotlight. But even as Ally's career takes off, the personal side of their relationship is breaking down, as Jack fights an ongoing battle with his own internal demons.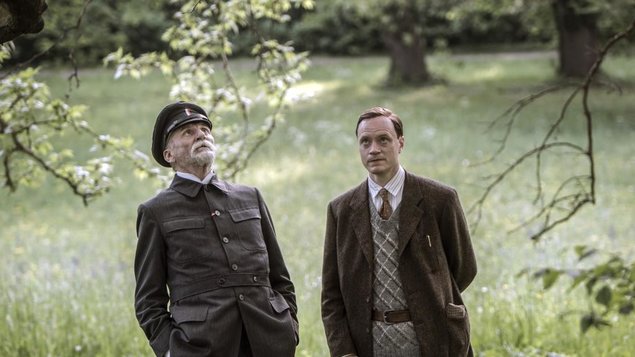 16.15 Hovory s TGM
Martin Huba jako T.G. Masaryk a Jan Budař jako Karel Čapek. Je podzim roku 1928 a ti dva se setkávají v zahradě zámku v Topolčiankách. Čapek chce Masarykovi nabídnout část honoráře za knihu jejich rozhovorů, která vznikala celý předchozí rok a právě má vyjít jako příspěvek k oslavám 10. výročí mladé Československé republiky. Prezident ale není v dobrém rozmaru, jeho dcera mu totiž brání knihu vydat. Toto setkání nebude snadné. Čapek sice spěchá, celou situaci nemůže ale nechat bez odezvy a nechává se zatáhnout do vzrušené debaty. Debaty o dcerách, o světě, o politice i politicích, o Češích, o…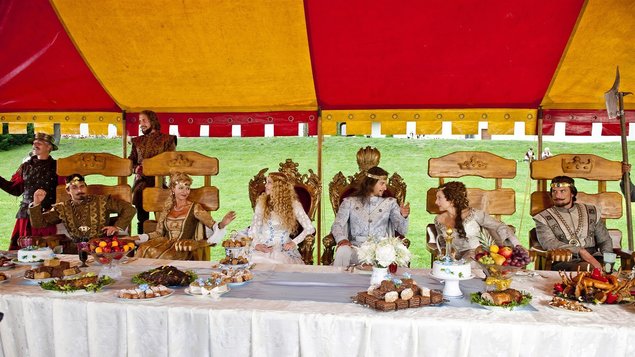 16.30 Když draka bolí hlava
Zbrusu nová výpravná česko-slovenská pohádka s Karlem Gottem, jeho dcerou Charlottou, Miroslavem Šimůnkem, Jánem Koleníkem a Kamilou Magálovou v hlavních rolích. Barborka s Tomíkem tráví prázdniny u babičky a dědy v kovárně pod Dračí skálou, kde ze všech sil pracuje i netradiční pomocník dvouhlavý dráček Čmoudík. Jednou, když se děti chystají přespat v jeskyni společně s dráčkem, objeví na zdi jeskyně starou mapu a Čmoudík, jehož jedna hlava mluví česky a druhá slovensky, začíná vyprávět napínavý příběh o vzniku království Draka, velké lásce princezny Adélky a prince Janka, o letité kletbě a…
18.15 Maria by Callas
From first time director Tom Volf, MARIA BY CALLAS: IN HER OWN WORDS is the definitive doc on the life and work of the Greek-American opera singer. Volf has spent nearly five years working on the film, which features never before seen or heard footage and performances of Callas.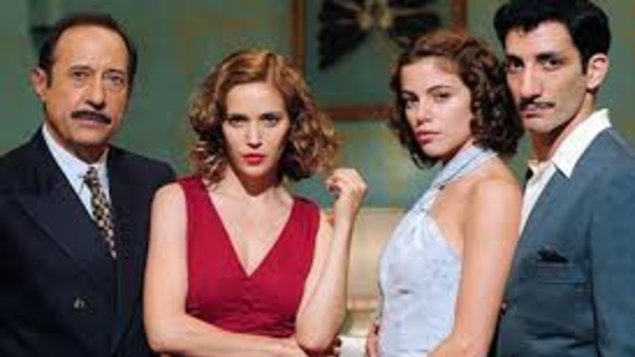 18.30 In Love and in Hate
Bad luck follows a tormented doctor to an isolated beach: there to escape heartbreak, he comes upon the very woman he was trying to leave behind. Mary is an outgoing 20-something who seduced him only to end their torrid affair when she had tired of the doctor. But Mary isn't traveling alone. Her sister is there with her husband, who happens to be another one of Mary's recent ex-lovers. Jealousy and passions abound on this fiery vacation until, one day, Mary turns up dead in her room. And everyone is a suspect because, at some point, everyone loved and hated Mary.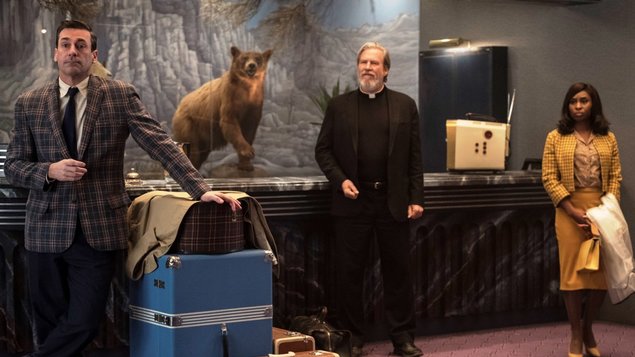 20.30 Bad Times at the El Royale
Seven strangers, each with a secret to bury, meet at Lake Tahoe's El Royale, a rundown hotel with a dark past. Over the course of one fateful night, everyone will have a last shot at redemption... before everything goes to hell. Jeff Bridges, Chris Hemsworth, Jon Hamm, Dakota Johnson and Cynthia Erivo lead an all-star cast in BAD TIMES AT THE EL ROYALE.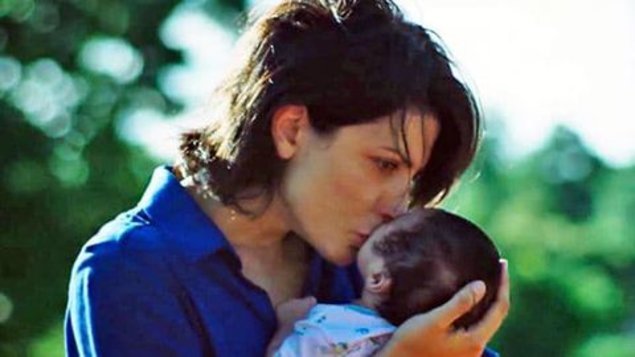 20.45 A Sort of Family
Malena is a middle-class doctor in Buenos Aires. One afternoon she receives a call from Dr Costas, telling her she must leave immediately for the north of the country: the baby she was expecting is about to be born. Suddenly and almost without a thought, Malena decides to set out on an uncertain voyage, packed with crossroads at which she has to deal with all sorts of legal and moral obstacles to the extent that she constantly asks herself to what limits she is prepared to go to get the thing she wants most.