19.30 Slade + support: Těla
13.45 Zlatý podraz
Příběh o vášnivé lásce, basketbalu a životě ve stínu politiky začíná v roce 1938. Hlavní linii snímku tvoří osudová láska mladého právníka a sportovce Franty k tanečnici Michelle, s kterou se seznámí na poválečném Mistrovství Evropy v basketbalu v Ženevě. Michelle je osudem pronásledovaná dívka, která prchla z vlasti před Stalinem i Hitlerem. Jejich příběh, který kromě politiky ovlivní i dva protikladní jedinci trenér Valenta (Stanislav Majer) a funkcionář Hrabal (Ondřej Malý), vrcholí v roce 1951, kdy Evropu už na mnoho let rozdělila železná opona.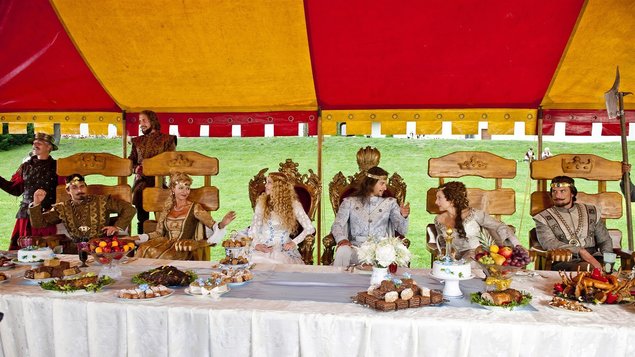 14.00 Když draka bolí hlava
Zbrusu nová výpravná česko-slovenská pohádka s Karlem Gottem, jeho dcerou Charlottou, Miroslavem Šimůnkem, Jánem Koleníkem a Kamilou Magálovou v hlavních rolích. Barborka s Tomíkem tráví prázdniny u babičky a dědy v kovárně pod Dračí skálou, kde ze všech sil pracuje i netradiční pomocník dvouhlavý dráček Čmoudík. Jednou, když se děti chystají přespat v jeskyni společně s dráčkem, objeví na zdi jeskyně starou mapu a Čmoudík, jehož jedna hlava mluví česky a druhá slovensky, začíná vyprávět napínavý příběh o vzniku království Draka, velké lásce princezny Adélky a prince Janka, o letité kletbě a…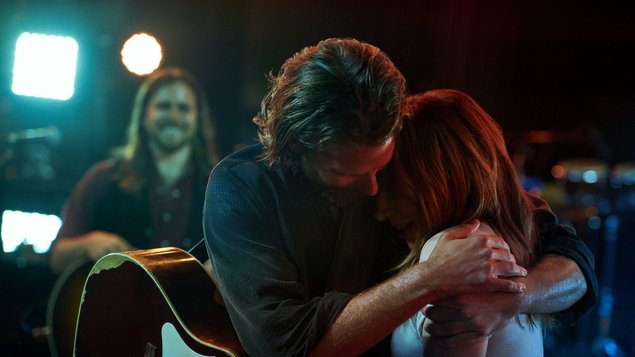 16.00 A Star Is Born
In this new take on the tragic love story, Bradley Cooper plays seasoned musician Jackson Maine, who discovers--and falls in love with--struggling artist Ally (Gaga). She has just about given up on her dream to make it big as a singer... until Jack coaxes her into the spotlight. But even as Ally's career takes off, the personal side of their relationship is breaking down, as Jack fights an ongoing battle with his own internal demons.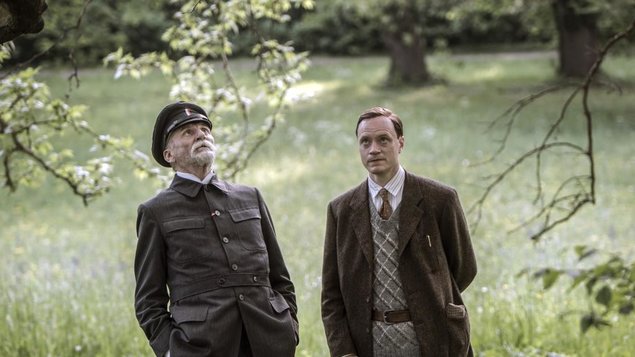 16.15 Hovory s TGM
Martin Huba jako T.G. Masaryk a Jan Budař jako Karel Čapek. Je podzim roku 1928 a ti dva se setkávají v zahradě zámku v Topolčiankách. Čapek chce Masarykovi nabídnout část honoráře za knihu jejich rozhovorů, která vznikala celý předchozí rok a právě má vyjít jako příspěvek k oslavám 10. výročí mladé Československé republiky. Prezident ale není v dobrém rozmaru, jeho dcera mu totiž brání knihu vydat. Toto setkání nebude snadné. Čapek sice spěchá, celou situaci nemůže ale nechat bez odezvy a nechává se zatáhnout do vzrušené debaty. Debaty o dcerách, o světě, o politice i politicích, o Češích, o…
18.15 Maria by Callas
From first time director Tom Volf, MARIA BY CALLAS: IN HER OWN WORDS is the definitive doc on the life and work of the Greek-American opera singer. Volf has spent nearly five years working on the film, which features never before seen or heard footage and performances of Callas.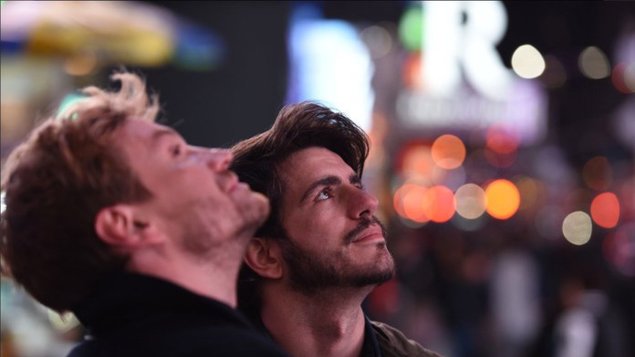 18.30 Nobody's Watching
Dissatised with a complicated relationship, an actor in Buenos Aires moves to New York City for a promised lm role and a new start. When the project stalls he chooses menial work rather than give up on his acting dreams, a decision that puts him on the level of any other struggling undocumented immigrants, despite his whiteness and connections to the privileged. When he loses the trust of a generous friend, his life unravels, ultimately leading him to reconcile his imperfect situation back home with the harsh reality of an uncertain future in the U.S.
19.30 Slade + support: Těla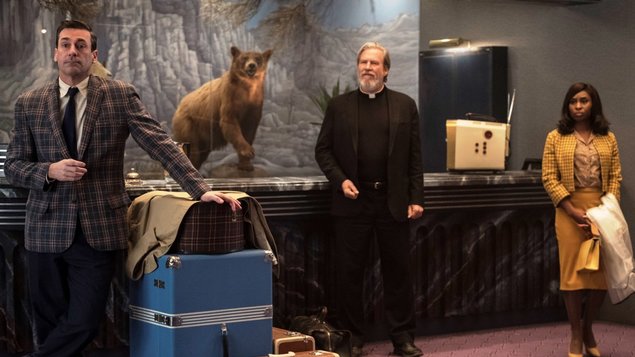 20.30 Bad Times at the El Royale
Seven strangers, each with a secret to bury, meet at Lake Tahoe's El Royale, a rundown hotel with a dark past. Over the course of one fateful night, everyone will have a last shot at redemption... before everything goes to hell. Jeff Bridges, Chris Hemsworth, Jon Hamm, Dakota Johnson and Cynthia Erivo lead an all-star cast in BAD TIMES AT THE EL ROYALE.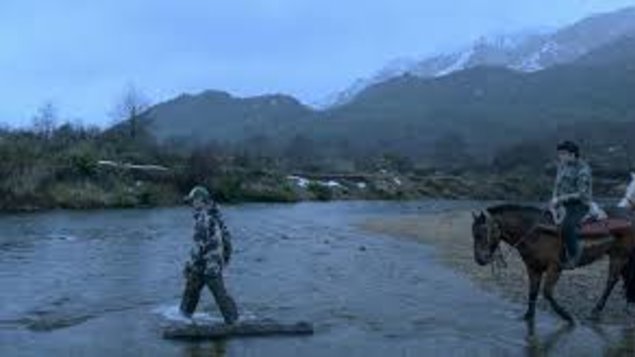 20.45 Hunting Season
Nahuel is a teenager with an innate violent conduct. After his mother dies, he travels to Patagonia in Southern Argentina, where he encounters his biological father, who he hasn't seen for more than a decade. Ernesto is a respected hunting guide who lives in the mountains with his second wife and daughters. The reunion is not an easy one, pride and resentment prevail in both father and son. They stubbornly resist any possible contact with one another. However, as the weeks go by and winter settles in, Nahuel starts giving in. Initial hostility gives place to curiosity, both towards his father…