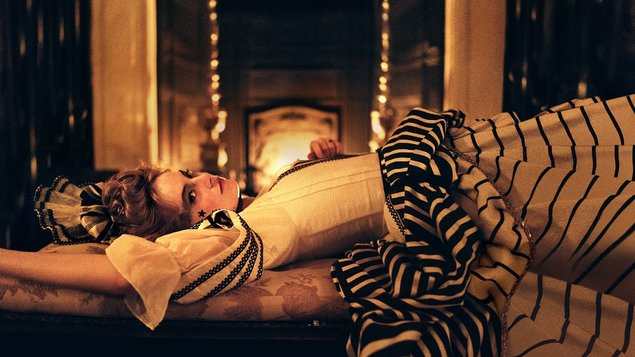 20.45 The Favourite
Early 18th century. England is at war with the French. Nevertheless, duck racing and pineapple eating are thriving. A frail Queen Anne (Olivia Colman) occupies the throne and her close friend Lady Sarah Churchill (Rachel Weisz) governs the country in her stead while tending to Anne's ill health and mercurial temper. When a new servant Abigail Masham (Emma Stone) arrives, her charm endears her to Sarah. Sarah takes Abigail under her wing and Abigail sees a chance at a return to her aristocratic roots. As the politics of war become quite time consuming for Sarah, Abigail steps into the breach…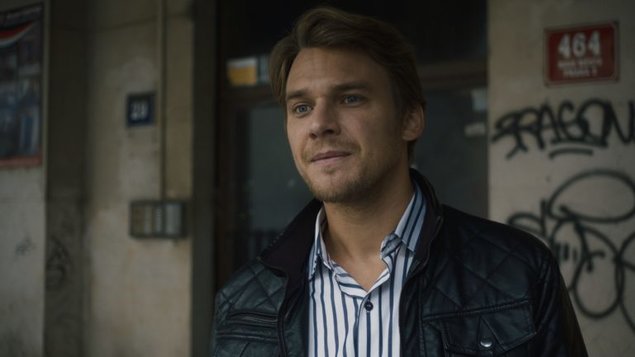 13.30 Na střeše
Hlavním hrdinou nového filmu herce a režiséra Jiřího Mádla (Pojedeme k moři) je profesor Rypar (A. Švehlík), který poskytne dočasné útočiště Songovi, mladému Vietnamci, jehož našel ukrytého na střeše svého domu. Mohou však dva takto odlišní lidé vůbec sdílet jeden prostor, aby z toho nebyla katastrofa? Pomůže jim v tom jejich drzý plán? Soužití nevraživého pána, rozzlobeného na celý svět, který mu neuchopitelně uniká a mladíka, který hledá východisko ze zoufalé situace v neznámém městě, přináší mnoho třecích ploch, tragikomických situací, ale i překvapivých nápadů a řešení. Každý z nás totiž…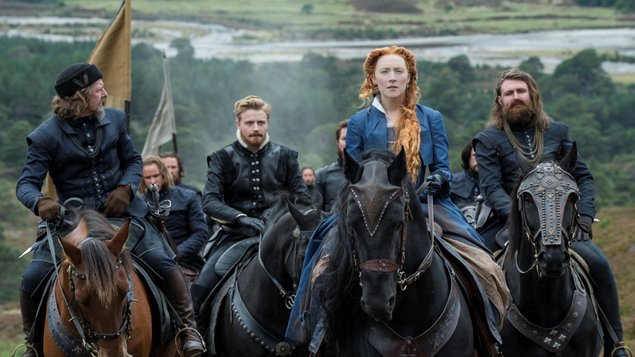 14.15 Mary Queen of Scots
"Mary Queen of Scots" explores the turbulent life of the charismatic Mary Stuart (Ronan). Queen of France at 16 and widowed at 18, Mary defies pressure to remarry. Instead, she returns to her native Scotland to reclaim her rightful throne. But Scotland and England fall under the rule of the compelling Elizabeth I (Robbie). Each young Queen beholds her "sister" in fear and fascination. Rivals in power and in love, and female regents in a masculine world, the two must decide how to play the game of marriage versus independence. Determined to rule as much more than a figurehead, Mary asserts her…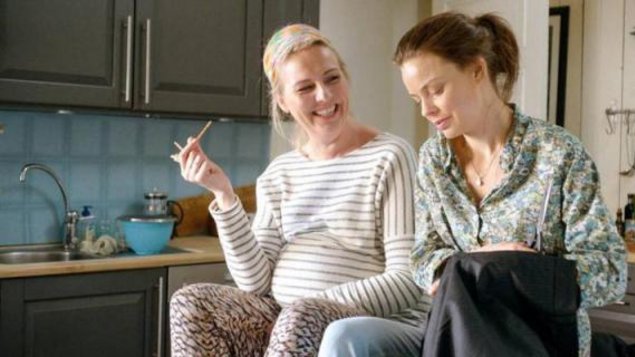 16.30 Staying Alive
The comedy Staying Alive is about Marianne (34) who discovers out of the blue that her boyfriend Haakon is having an affair with Frida, a young colleague who makes waffles at work every Friday. Supported by her best friend's revenge tips and wisdom, Marianne stumbles into her new life where she eventually discovers that coziness is overrated, having funs is what matters.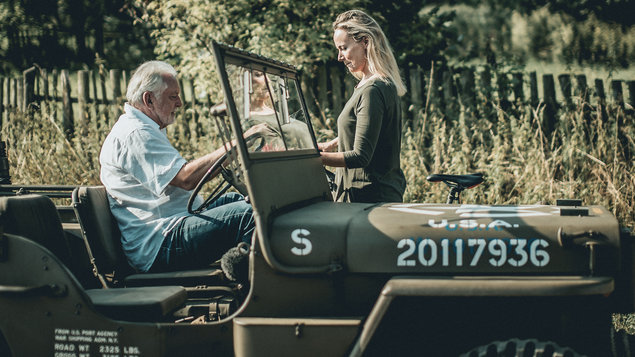 16.45 Léto s gentlemanem
Nový český film podle scénáře Jaromíra Hanzlíka s hvězdným hereckým obsazením (J. Hanzlík, A. Antalová, I. Bareš, I. Chýlková, L. Vondráčková a mnozí další). Anna tráví se svým manželem každé léto v chatové oblasti pár desítek kilometrů za Prahou. Jsou svoji už celou věčnost, takže jejich manželství sklouzlo, jak to tak bývá, do rutiny a stereotypu. Muž svůj čas už dlouho spravedlivě dělí mezi karban s kamarády v hospodě a výrobu modelů lodí ze sirek uvnitř lahví, jeho žena je pro něj prakticky neviditelná. Anna si každé léto zpříjemňuje několik dní pravidelným setkáváním s kamarádkami,…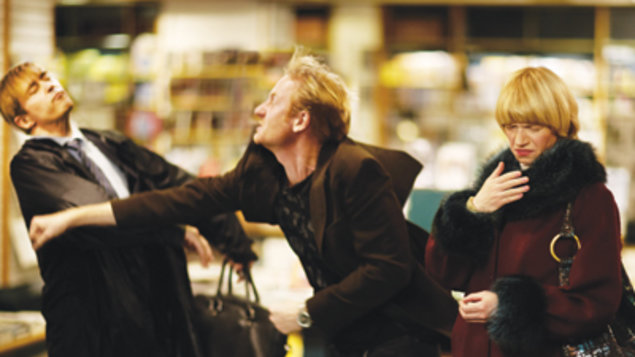 18.30 Stockholm Stories
Life paths of five people cross during a few rainy days in Stockholm. Young metropolitan writer Johan, obsessing over his theory on urban light and darkness. Preppy Douglas finds himself in love with the recently dumped and currently homeless Anna. Advertising professional Jessica is denied an adoption because she lacks friends. Workaholic Thomas is distracted from his position at the cabinet minister by a randomly sent love letter. How much light do we need to see each other? And how much darkness to dare to meet? You need to unplug to connect.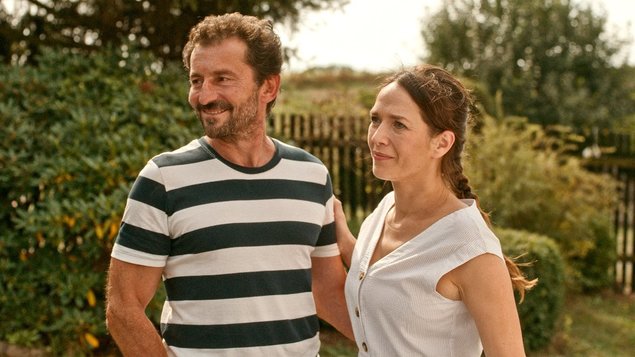 18.45 Ženy v běhu
Věra (Zlata Adamovská) prožila s Jindřichem báječný život a je pevně rozhodnutá splnit jeho poslední přání – zaběhnout maraton! Emancipovaná a rázná matka tří dcer v tom nevidí žádný problém. Prostě si trasu rozdělí na čtyři díly a zdolají těch více než 42 kilometrů jako rodinná štafeta. Žádná z nich sice dosud neuběhla ani metr, ale do startu přece zbývají tři měsíce a trenér Vojta (V. Polívka) připravil skvělý kondiční plán. Stačí jen začít. Dcery mají však úplně jiné starosti a do běhání se příliš nehrnou. Nejstarší Marcela (T. Kostková) čelí dennodenním průšvihům svých tří synů a jejich…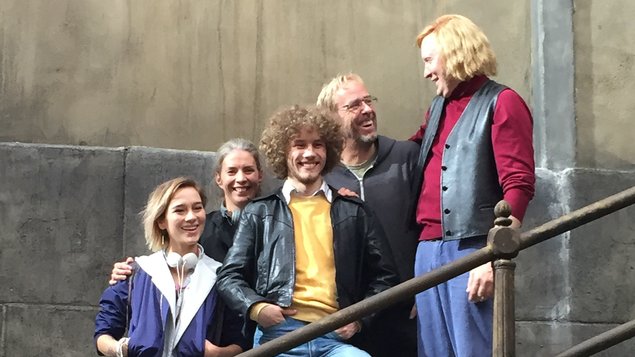 20.30 My Future Love
Stockholm, 1973. Svante has an untreatable heart condition. One night, a strange subway train suddenly appears and takes him to the year 2016. In the future he meets Elsa. Together they must both solve Svante's health problem and figure out how to live together although they are from two different eras.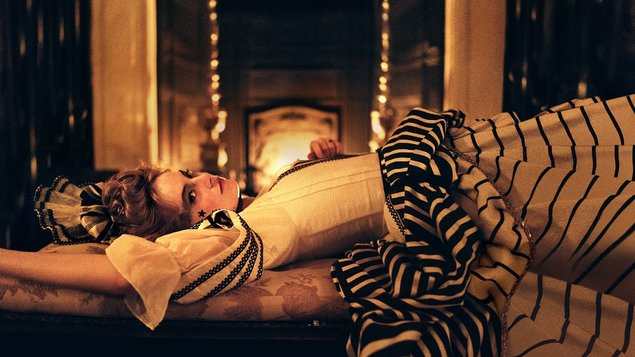 20.45 The Favourite
Early 18th century. England is at war with the French. Nevertheless, duck racing and pineapple eating are thriving. A frail Queen Anne (Olivia Colman) occupies the throne and her close friend Lady Sarah Churchill (Rachel Weisz) governs the country in her stead while tending to Anne's ill health and mercurial temper. When a new servant Abigail Masham (Emma Stone) arrives, her charm endears her to Sarah. Sarah takes Abigail under her wing and Abigail sees a chance at a return to her aristocratic roots. As the politics of war become quite time consuming for Sarah, Abigail steps into the breach…