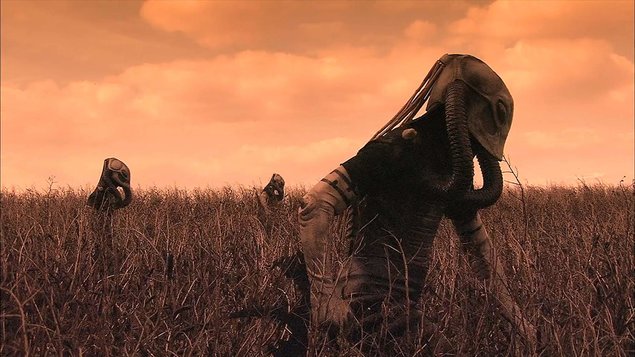 20.15 Evil Aliens
For lovers of crazy sci-fi, Evil Aliens is a must-see. The mad comedy with confessed inartistic effects, razor-sharp humor, and scenes often heavily beyond the limit of taste of a common viewer, refers to classical pictures of the science fiction genre, albeit in a much more perverse context, spiced with genuine welshness. Not gonna lie, this B film is not for everyone. But if you love all kinds of bizarre, Evil Aliens will definitely not disappoint you. It is not missing any favorite clichés, whether it is a (of course, pregnant) victim of alien abduction, a sexy investigative journalist, or…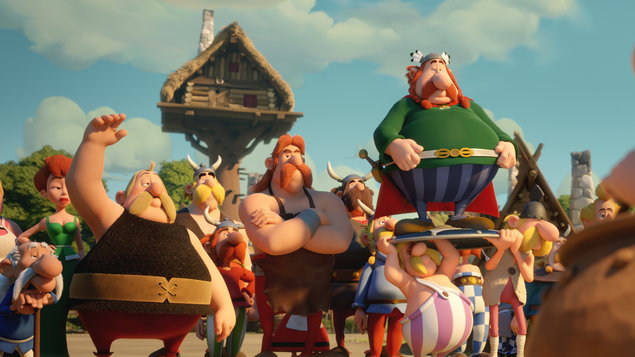 12.30 Asterix: The Secret of the Magic Potion
Following a fall during mistletoe picking, Druid Panoramix decides that it is time to secure the future of the village. Accompanied by Asterix and Obelix, he undertakes to travel the Gallic world in search of a talented young druid to transmit the Secret of the Magic Potion.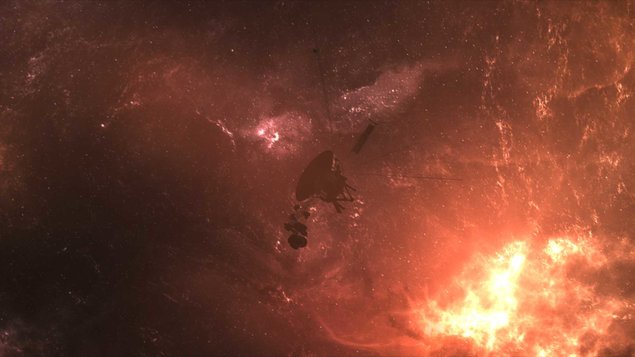 13.00 Voyager: Hranice vesmíru
Voyager 1 and Voyager 2 probes are the only human-made objects that have ever entered interstellar space. On their decks they carry a message about Earth, human race and also about our culture for potential intelligent life forms that they might meet on their journey through the universe. The Farthest will lead you through realistic shots and interviews with participants into the late 1970s, when the pair of probes went on their way. They will share shots unprecedented by that time with you from the deepest corners of the Solar System, Jupiter, Saturn, Uranus and Neptune and their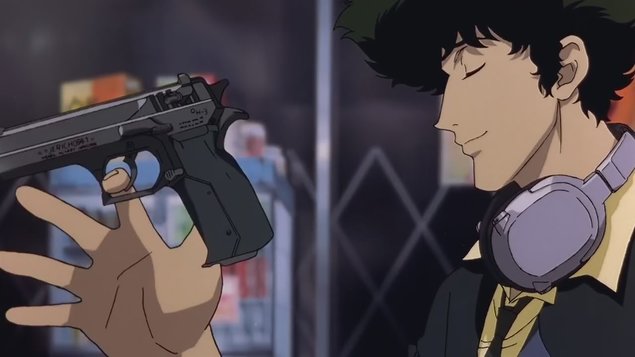 15.00 Kovboj Bebop: Lovec odměn
Cowboy Bebop is the legend of the Japanese anime. He gained fame mainly in the form of a series from the late 1990s, but in 2001 he saw the light of day even in the form of a feature-length film. Spike, Jet, Faye and Ed are hunters of people who have one thing in common - a home space ship named Bebop. Their task is no less than to avert a global catastrophe and to prevent human extinction that is intended by a mysterious terrorist through an unknown but highly virulent pathogen. In addition to a typical anime poetics, you'll be entertained by the Cowboy Bebop soundtrack that blends…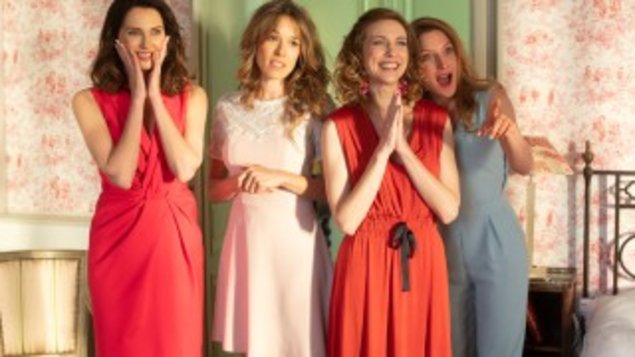 15.30 Serial (bad) weddings 2
Claude and Marie Verneuil face a new crisis. The four spouses of their daughters, David, Rachid, Chao and Charles decided to leave France for various reasons. Here they are imagining their lives elsewhere.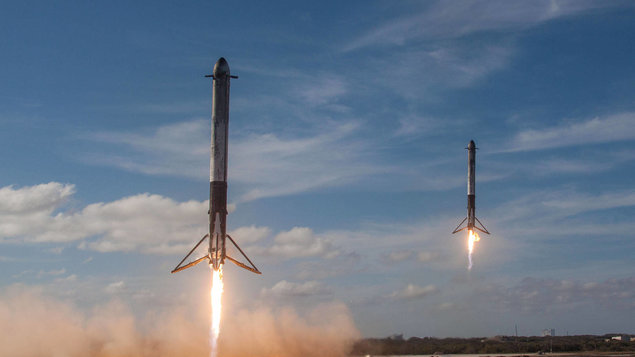 18.00 Dušan Majer: SpaceX
Přednáška zaměřená na vývoj společnosti, která před pár lety vletěla jako dravá štika do stojatých vod kosmonautiky. Od prvních neúspěchů s raketami Falcon 1, přes zásobování ISS až k dalším plánům na těžkotonážní nosiče. Přednáška bude probíhat v českém jazyce / The lecture will be in Czech language.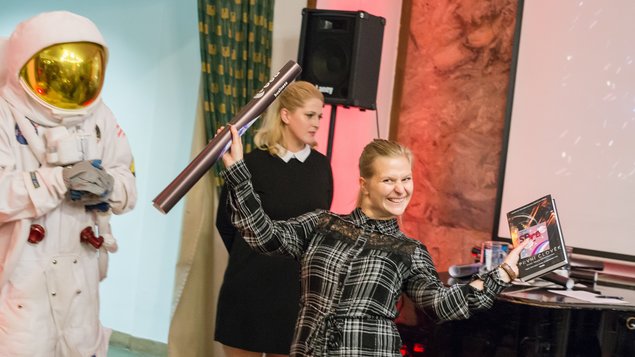 19.30 PUB KVÍZ: SCI-FI
Máte rádi sci-fi filmy? Máte soutěživou povahu? Nebo máte prostě jenom rádi zábavu s tím, že se můžete dozvědět něco nového? Znáte pár lidí, co jsou na tom stejně? Skvělé? Sestavte tým a doražte na náš sci-fi filmový kvíz! A nebojte, není nutné vědět čísla všech lodí Enterprise ani počet obratlů na zádech vetřelce. Takže oprašte své znalosti, nakoukejte ještě pár filmů a seriálů a doražte za námi! Tým může čítat jednoho až pět členů (psy nepočítaje) Délka kvízu cca 2 a něco hodiny (50 otázek)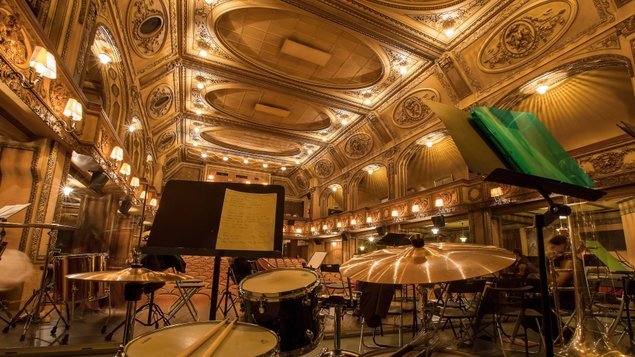 20.00 Future Gate: Koncert Pražského filmového orchestru
Vážení diváci, završení filmového festivalu Future Gate, které PFO ozdobilo koncertem, měl vloni v únoru i díky Vám úžasný ohlas. Pro orchestr to byla mimo jiné zajímavá zkušenost, kdy se tituly, jinak hrané ve velkých sálech, přenesli právě do kina Lucerna. Pravděpodobně každý milovník science fiction filmů a hudby k nim si přišel na své. V dalším ročníku opět program obohatíme a vneseme do něj i fantasy. Pokud jste vloni koncert navštívili, viděli jste i live VJ projekci na plátně zprostředkovanou duem Cycles. I letos v další ročníku festivalu Future Gate bude koncert ozvláštněn i na plátně…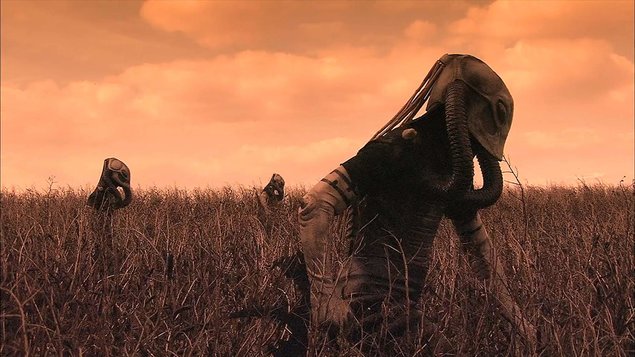 20.15 Evil Aliens
For lovers of crazy sci-fi, Evil Aliens is a must-see. The mad comedy with confessed inartistic effects, razor-sharp humor, and scenes often heavily beyond the limit of taste of a common viewer, refers to classical pictures of the science fiction genre, albeit in a much more perverse context, spiced with genuine welshness. Not gonna lie, this B film is not for everyone. But if you love all kinds of bizarre, Evil Aliens will definitely not disappoint you. It is not missing any favorite clichés, whether it is a (of course, pregnant) victim of alien abduction, a sexy investigative journalist, or…