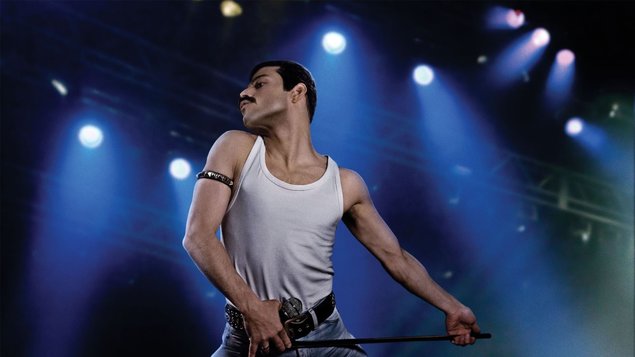 20.00 Bohemian Rhapsody
Bohemian Rhapsody is a foot-stomping celebration of Queen, their music and their extraordinary lead singer Freddie Mercury, who defied stereotypes and shattered convention to become one of the most beloved entertainers on the planet. The film traces the meteoric rise of the band through their iconic songs and revolutionary sound, their near-implosion as Mercury's lifestyle spirals out of control, and their triumphant reunion on the eve of Live Aid, where Mercury, facing a life-threatening illness, leads the band in one of the greatest performances in the history of rock music. In the process,…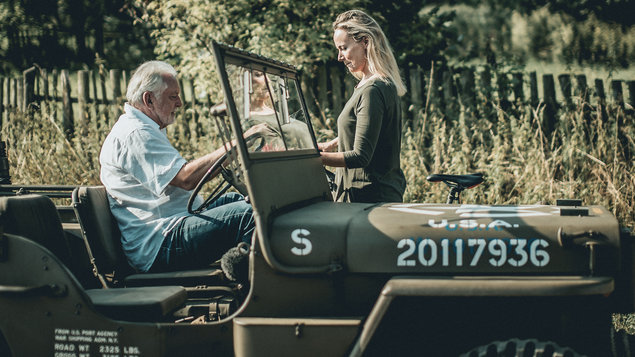 13.30 Léto s gentlemanem
Nový český film podle scénáře Jaromíra Hanzlíka s hvězdným hereckým obsazením (J. Hanzlík, A. Antalová, I. Bareš, I. Chýlková, L. Vondráčková a mnozí další). Anna tráví se svým manželem každé léto v chatové oblasti pár desítek kilometrů za Prahou. Jsou svoji už celou věčnost, takže jejich manželství sklouzlo, jak to tak bývá, do rutiny a stereotypu. Muž svůj čas už dlouho spravedlivě dělí mezi karban s kamarády v hospodě a výrobu modelů lodí ze sirek uvnitř lahví, jeho žena je pro něj prakticky neviditelná. Anna si každé léto zpříjemňuje několik dní pravidelným setkáváním s kamarádkami,…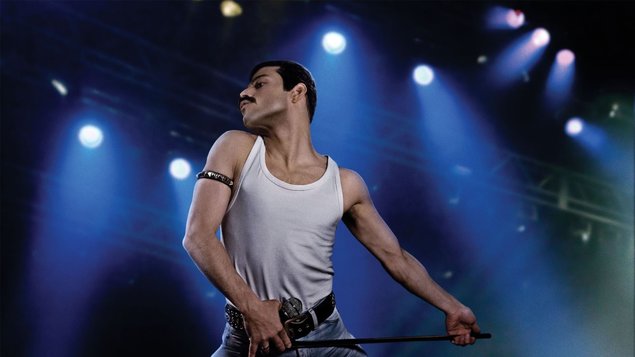 14.30 Bohemian Rhapsody
Bohemian Rhapsody is a foot-stomping celebration of Queen, their music and their extraordinary lead singer Freddie Mercury, who defied stereotypes and shattered convention to become one of the most beloved entertainers on the planet. The film traces the meteoric rise of the band through their iconic songs and revolutionary sound, their near-implosion as Mercury's lifestyle spirals out of control, and their triumphant reunion on the eve of Live Aid, where Mercury, facing a life-threatening illness, leads the band in one of the greatest performances in the history of rock music. In the process,…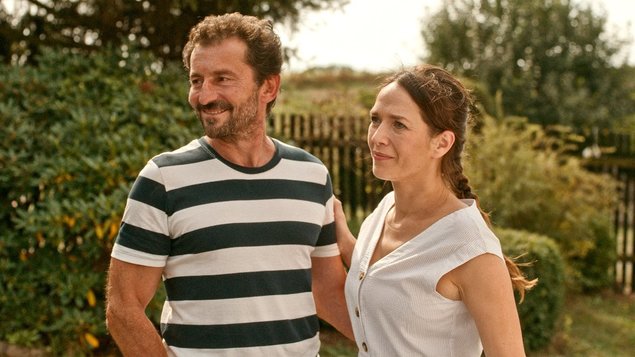 16.00 Ženy v běhu
Věra (Zlata Adamovská) prožila s Jindřichem báječný život a je pevně rozhodnutá splnit jeho poslední přání – zaběhnout maraton! Emancipovaná a rázná matka tří dcer v tom nevidí žádný problém. Prostě si trasu rozdělí na čtyři díly a zdolají těch více než 42 kilometrů jako rodinná štafeta. Žádná z nich sice dosud neuběhla ani metr, ale do startu přece zbývají tři měsíce a trenér Vojta (V. Polívka) připravil skvělý kondiční plán. Stačí jen začít. Dcery mají však úplně jiné starosti a do běhání se příliš nehrnou. Nejstarší Marcela (T. Kostková) čelí dennodenním průšvihům svých tří synů a jejich…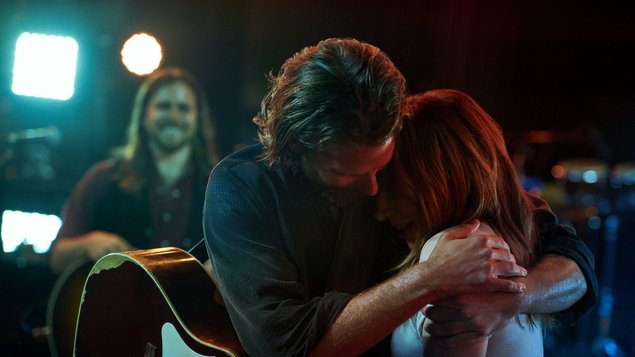 17.15 A Star Is Born
In this new take on the tragic love story, Bradley Cooper plays seasoned musician Jackson Maine, who discovers--and falls in love with--struggling artist Ally (Gaga). She has just about given up on her dream to make it big as a singer... until Jack coaxes her into the spotlight. But even as Ally's career takes off, the personal side of their relationship is breaking down, as Jack fights an ongoing battle with his own internal demons.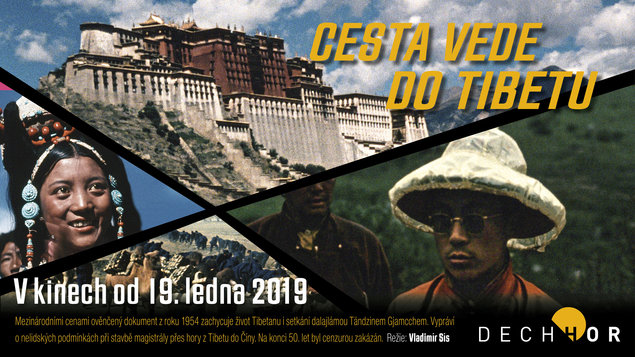 18.00 Cesta vede do Tibetu - premiéra
PRO VELKÝ ZÁJEM PŘIDÁVÁME PROJEKCE VE 20:15 A VE 21:30 HODIN! Unikátní, mezinárodními cenami ověnčený dokument z roku 1954 zachycuje architektonické památky, život Tibeťanů i setkání s devatenáctiletým dalajlámou Tändzinem Gjamcchem i pančhenlámou Čhökji Gjalcchänem. Vypráví o nelidských podmínkách při stavbě gigantického díla, silniční magistrály, z Tibetu přes nejvyšší hory světa. V roce 1955 snímek získal ocenění na festivalech v Benátkách a v Karlových Varech. Na konci 50. let byl cenzurou zakázán.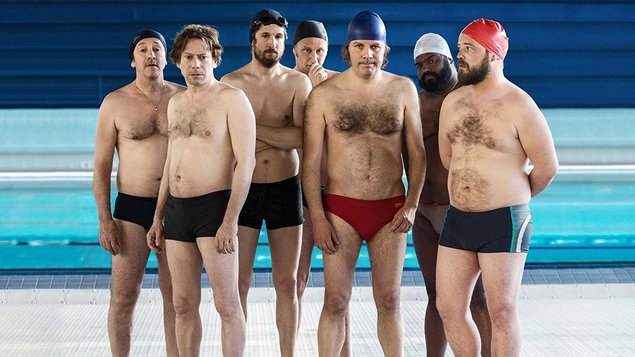 19.30 Sink or Swim
-It is in the corridors of their municipal swimming pool that Bertrand, Marcus, Simon, Laurent, Thierry and the other train under the authority all comparative of Delphine, former glory of the basins.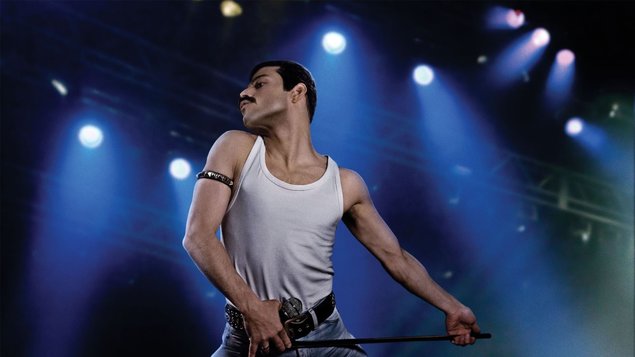 20.00 Bohemian Rhapsody
Bohemian Rhapsody is a foot-stomping celebration of Queen, their music and their extraordinary lead singer Freddie Mercury, who defied stereotypes and shattered convention to become one of the most beloved entertainers on the planet. The film traces the meteoric rise of the band through their iconic songs and revolutionary sound, their near-implosion as Mercury's lifestyle spirals out of control, and their triumphant reunion on the eve of Live Aid, where Mercury, facing a life-threatening illness, leads the band in one of the greatest performances in the history of rock music. In the process,…